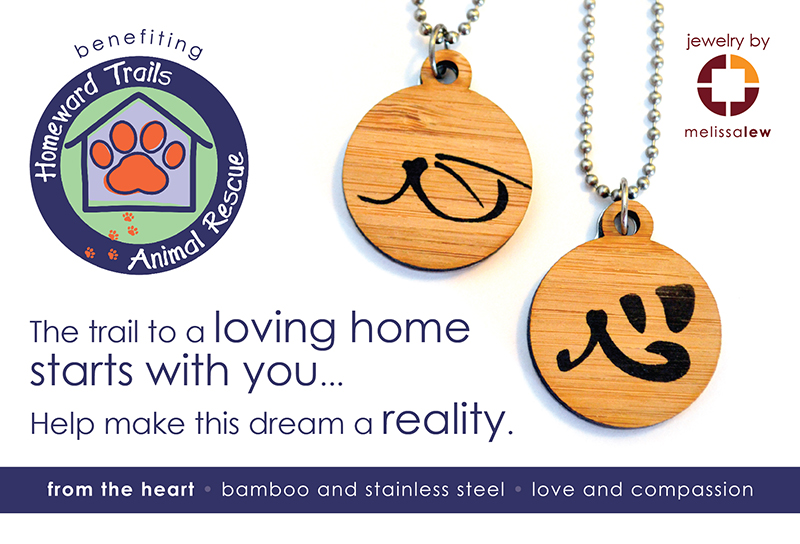 These special Homeward Trails Animal Rescue pieces are made from bamboo and stainless steel. They feature modern ink paintings of a cat or dog face, inspired by the Chinese character for heart.
The trail to a loving home starts with you. Wear or gift a piece (or 2!) of the Homeward Trails jewelry line to help make this dream a reality for thousands of cats and dogs. 50% of all sales directly go to Homeward Trails to help support, provide medical care, and find loving homes for thousands of animals in need.
LAUNCH EVENT: February 11, 2015 from 6:30pm to 8:30pm at Screwtop Wine Bar in Arlington (1025 North Fillmore Street, Arlington, VA 22201)
Would love to see you there!