The Mid-Autumn Moon festival is a very important Chinese holiday, second to Chinese New Year. Other names include Moon Festival, Harvest Moon Festival, Mid-Autumn Festival, and the Mooncake Festival. To the Chinese, a full moon is a symbol of prosperity, happiness, and family reunion. It is celebrated with mooncakes, one of my inspirations for my new designs, now available at AsiaStore at Asia Society in New York City.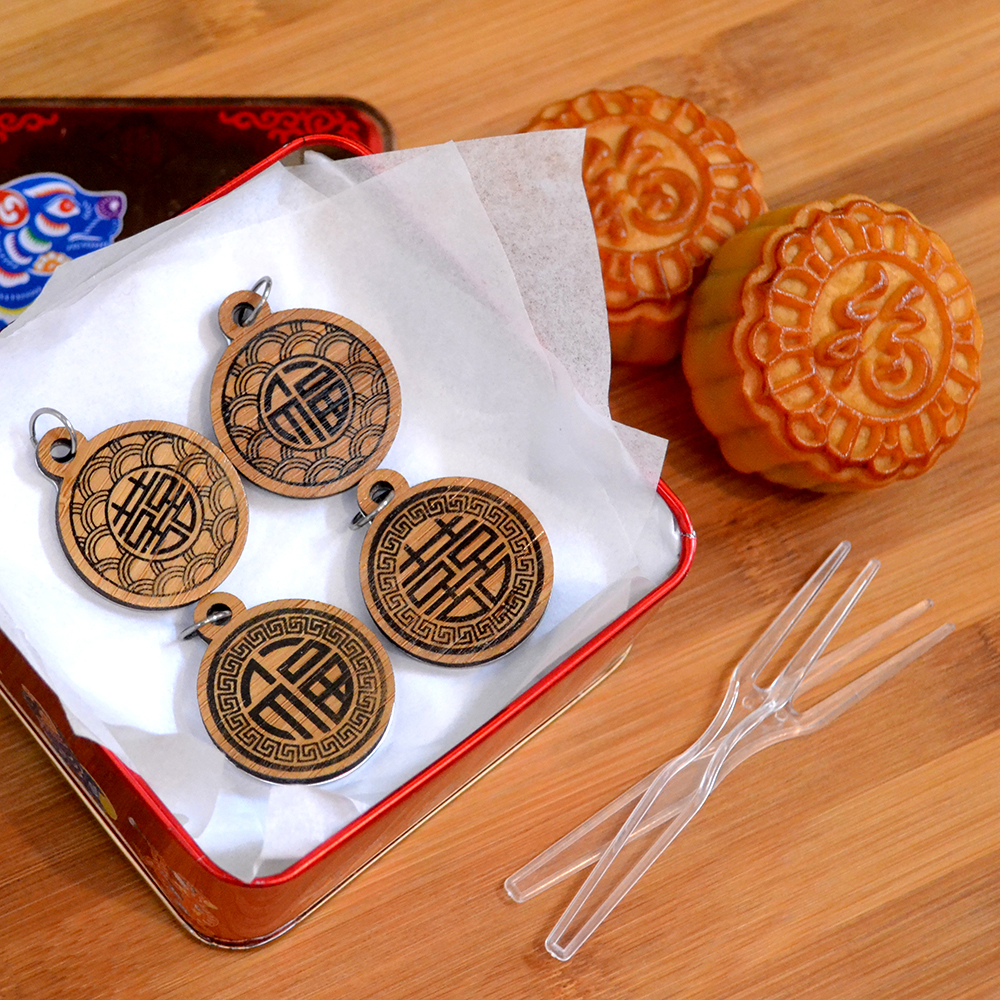 Many US cities will be celebrating it through the weekend, so you still have time to join in the fun.
Mid-Autumn Moon Festival
September 17, 2016
Starts at noon
Eden Center
6751 Wilson Blvd, Falls Church, VA 22044
Mid-Autumn Moon Family Festival
September 17, 2016
Noon to 4:00pm
Museum of Chinese in America
215 Centre Street, New York, NY 10013
Online registration required
The 21st Annual Mid-Autumn Festival
September 24, 2016
12:45pm to 6:00pm
China Friendship Gate
10th & Arch St, Philadelphia, PA 19107
Wishing you forever happiness and prosperity!