I am excited to announce that I will be exhibiting at the upcoming Philadelphia Gift Show from July 22nd through 25th. I will be exhibiting my eco-friendly, hand-painted bamboo and stainless steel jewelry in Artisan Alley at booth 1905A.
To schedule a meeting, please contact me at melissa@melissalew.com. I would love to meet you!
Are you a Museum, Garden, or Attraction Looking for Custom, Branded Products?
Promote your organization or upcoming event/exhibit with custom, affordable, and meaningful jewelry! The process is easy – contact me today to schedule a consultation at melissa@melissalew.com.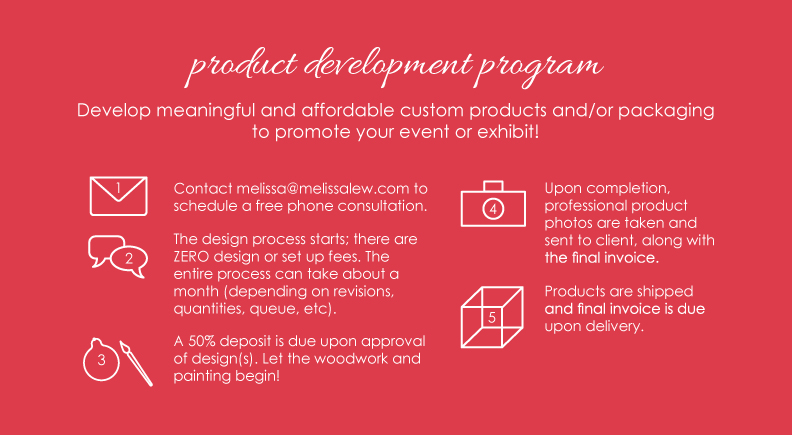 Show Info:
Please visit https://www.philadelphiagiftshow.com/254/philadelphia-gift-show-details-for-attendees.htm for more details + exhibitor information.
Artisan Alley Profile: http://www.philadelphiagiftshow.com/2788/philadelphia-gift-show-artisan-alley-mellisa-lew.htm
Hours:
SUN, July 22  | 9am – 6pm
MON, July 23 | 9am – 6pm
TUE, July 24  | 9am – 6pm
WED, July 25 | 9am – 2pm