This year, Chinese New Year falls on February 16, 2018 and it is the year of the dog. Chinese New Year is also known as the Spring Festival and Lunar New Year. It is the longest of all Chinese holidays and lasts 15 days. It is often celebrated with lion and dragon dances to usher in the new year and to evict bad spirits, fireworks to drive away bad spirits, family gatherings with an abundance of food, giving hongbao (red envelopes) for good luck, and decorating with red, gold, and duilian (couplets that express happy and hopeful thoughts for the coming year). Celebrate in style with Melissa Lew jewelry and greeting cards.
Auspicious Jewelry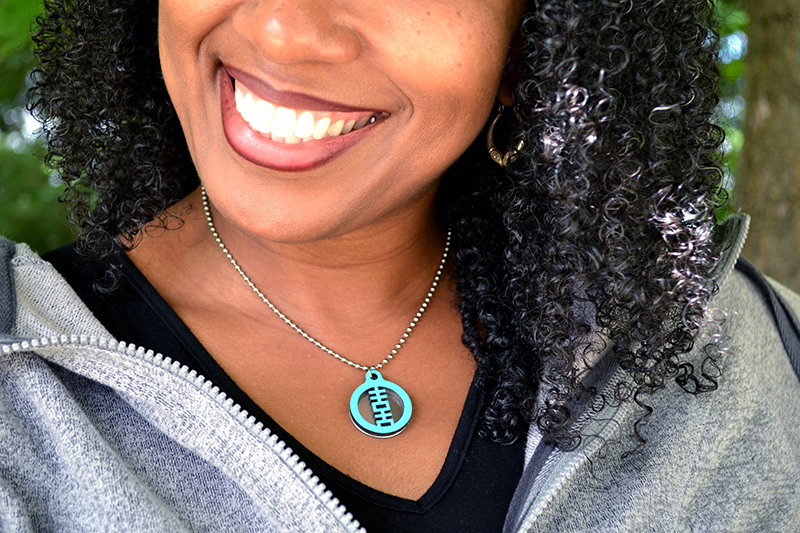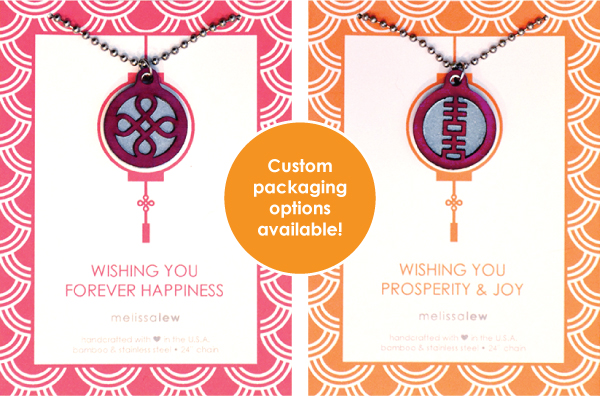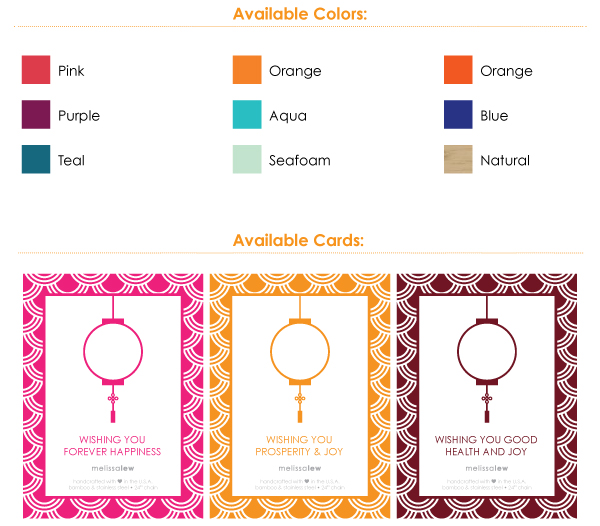 Auspicious Greetings
These 5"x7" folded blank note cards are printed on recycled stock with vegetable inks and each comes with a white baronial envelope. A beautiful way to send auspicious greetings to your friends and loved ones! SRP: $3.99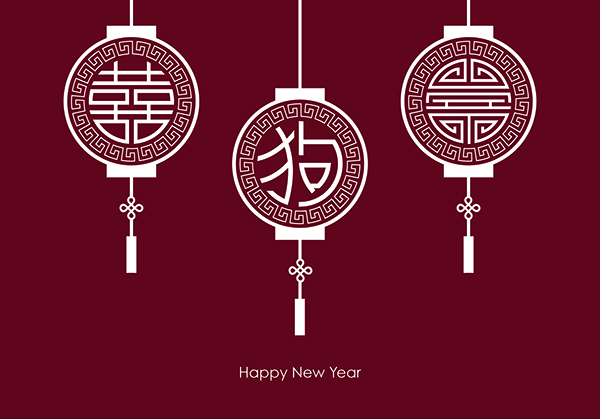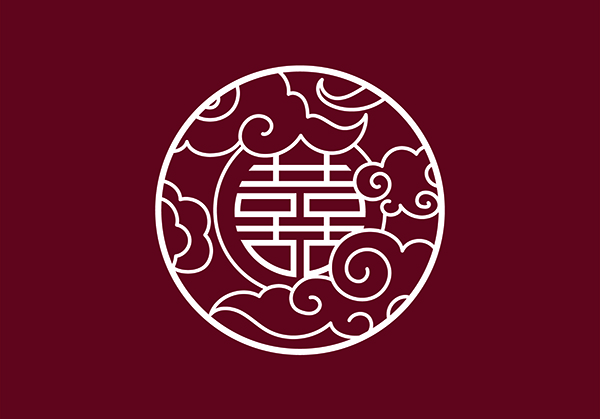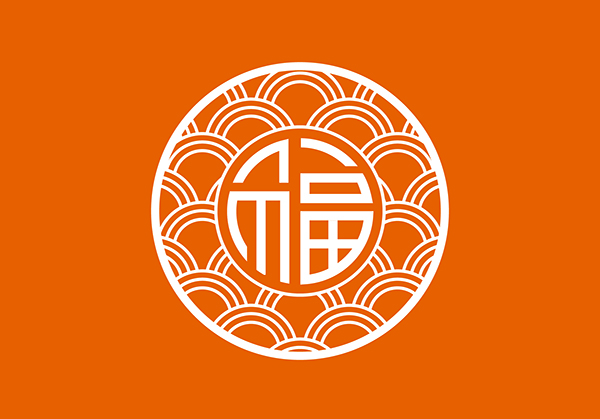 To order, please fill out the form below, email melissa@melissalew.com, or call 703-801-1551. Thanks so much!